Your feel-good hotel in Boeblingen near Stuttgart
Extending a heartfelt welcome to you from our family here at "Reussenstein"!
If there is one restaurant and hotel that can honestly claim to be a true "home away from home", it's Reussenstein. Guests travelling alone, couples, business travellers or families can not only find both a wide selection of suitable rooms and apartments – all of them designed and decorated in delightful detail, in keeping with South German tradition – and also the extensive culinary care and attention offered by TV chef Timo Böckle and his team of expert cooks. Reussenstein is the most traditional hotel and gastronomy business in Boeblingen, our hometown, and its has been continuously operated by us here in the Böckle family for over 70 years.
Although near downtown Boeblingen, Reussenstein is still quiet and conveniently accessible by public transportation and close to our lakes here in Boeblingen. The Stuttgart airport and exhibition center can be reached easily by Motorway A81, or just jump on a bike and ride over to Stuttgart, our state capital. The first-ever cycle expressway in the state passes right through our nearby forest. Nice to see you here!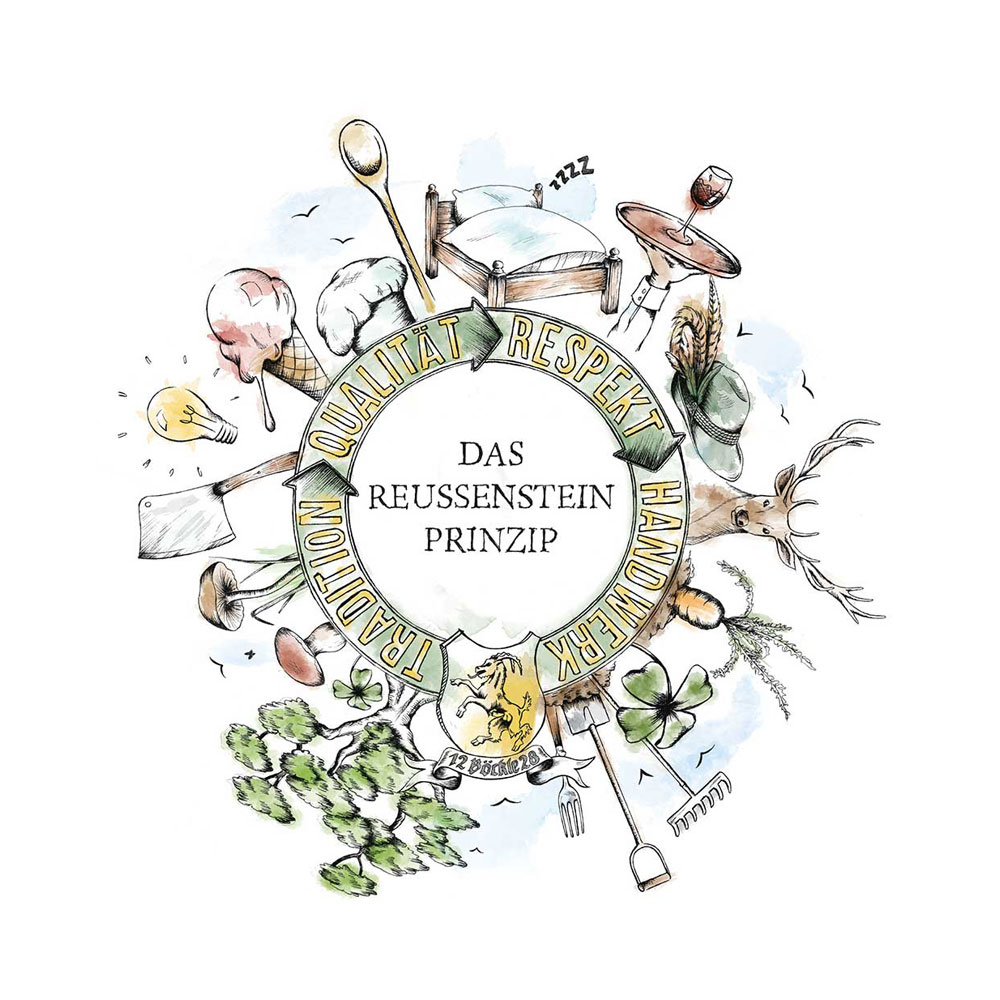 It's like I'm
coming home.

I cannot put into words
how wonderful this hotel is…
In words not to describe –
must be melted on the tongue…
Spaetzle Drive, great idea and
the taste just top…
Beautiful hotel
with a feel-good character.
This should be first choice for
accommodations when in the area.
You notice that here
is cooked with love.
This is how
"Hotel" must be.
For us, the Reussenstein is
a jewel in the service desert of Germany.
Permanently reliable
highest culinary quality.
The hotel offers the perfect
"I'm-welcome-and-at-home" feeling.
for a hotel in this price
price range, this cannot be topped.